Precision Foundations, Inc. (PFI) as an organization has been in operation since 2009. In September 2018, the team transitioned from a foundation division of Southeast Power into the separate entity that it is today. The main purpose and specialties have not changed from staying focused on meeting the growing needs of our clients. Precision Foundations prioritizes the needs of our clients by careful planning of projects to facilitate the field operations. As with most projects, nothing begins without a foundation and a quality foundation supports everything to come afterward. The team at PFI is comprised of experience in foundation construction supplemented with the insight of technical engineering and design aspects associated with the power industry of today. With this combination, not only are we efficient in executing projects, we also know and value what is important to the engineers that the utilities rely on. We serve our customers by looking for conflicts in the field before they get to construction. This not only benefits PFI, but also reduces the chances for decisions to be made under pressures of time on a jobsite and the consequences that can often lead to costly revisions.
Precision Foundations, Inc. is a wholly owned subsidiary of GridTek Service Utilities (GridTek). PFI makes it a priority to work seamlessly with our fellow owned GridTek companies to provide our clients with an efficiently coordinated project every time. Furthermore, with PFI being an independent stand-alone entity, we can serve any contractor or utility directly as a sub-contractor or direct contractor for our services.
In addition to the foundation construction services offered by PFI, we also have the capability to serve our customers with engineering design support. From foundation design to full transmission line projects (new or rebuild) we possess the capability and experience in congested urban areas to open right of ways. By maintaining in house engineering services, we are able to offer true design capabilities. This paired with the history of successful construction project experience and company structure also allows for EPC style services to be offered to our clients.
Our Proficiency Includes:
Foundation engineering
Foundations 13 feet in diameter with an embedment depth of 100 feet
Direct embedding poles
Vibratory hammer installation up to 12 feet in diameter
Pre-cast poles
Lighting mast
Grillage installation
Lattice tower installation
At Precision Foundations, we are committed to our proactive approach to safety. Our Behavior Based Safety Program has produced an effective accident prevention program and has led to outstanding safety records on our projects.
Precision Foundations highest priority is safety education and regulatory compliance. Our ultimate goal is to ensure an accident-free workplace for all employees.
Safety training and personal awareness at all levels of our organization instill a genuine attitude of "Actively Caring for Safety!"
Behavior Based Safety Program Critical Elements:
Executive level management and oversight of full-time safety personnel
Quarterly safety committee and supervisors' meetings
Certified CPR and first aid instructors
OSHA 10 & 20-hour training
Employee safety manuals
Drug-free workplace policy with documented, random substance testing
Environmental health and safety program
Certified testing of all insulated aerial lift devices and rubber goods
Ongoing safety training for all employees
Jason Spivey
Jason M. Spivey has been involved in the electrical construction industry for over 30 years and holds electrical licenses in 15 states. Mr. Spivey started his electrical career as an Apprentice with Orlando Utilities Commission (OUC) and advanced to the positions of Troubleman, Transmission Lineman, as a Certified Journeyman and Transmission Foreman. In 2010, Mr. Spivey was promoted to Transmission Line Supervisor at OUC, a position he held for 5 years. In 2015, Mr. Spivey joined Southeast Power Corporation, a wholly owned subsidiary of PCA, as a Project Manager for the Florida Regional Office. Mr. Spivey was promoted to Assistant Vice President of the Florida Region and then in June of 2017, Mr. Spivey was promoted to President of Southeast Power Corporation and Power Corporation of America. In September of 2018, the Foundation Division of Southeast Power Corporation became Precision Foundations, to which Mr. Spivey is President. Precision Foundations, Inc., is a wholly owned subsidiary of GridTek Utility Services.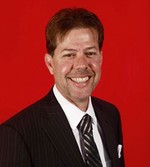 Jason Johnston
Jason Johnston has over 25 years of experience in the concrete foundation industry. He began his career in 1986 as a steel fabricator. He worked as a truck operator, drill rig operator, and Superintendent for a foundation drill shaft contractor until 1998. Jason was the owner and President of a rebar tying company until he joined Southeast Power Corporation in 2009, where he supervised all phases of foundation work, drilled shaft foundations, anchor bolt foundations, and directly embedded poles. He was Vice President of the Foundation Division for SEP from 2011 to August 2018. In September of 2018, the Foundation Division of Southeast Power Corporation became Precision Foundations, with Jason continuing as its Vice President. Precision Foundations, Inc., is a wholly owned subsidiary of GridTek Utility Services.
Precision Foundations is an active member and participant in the OSHA Electrical Transmission & Distribution Partnership (ET&D). The partnership is a formal collaboration of industry stakeholders, working together to improve safety for workers in the electric power line industry. The partnership is one of only a few national partnerships between employers and OSHA.
OSHA ET&D partnership goals include but are not limited to:
Analyze accident and incident data to identify common causes for fatalities, injuries and illnesses suffered by linemen, apprentices and other appropriate job classifications.
Develop recommended Best Practices for each identified cause.
Develop implementation strategies for each Best Practice and promote their implementation among the partners.
Identify training criteria for foremen, general foremen, supervisors, linemen and apprentices, including training to create an industry culture change to place value on safety and health.